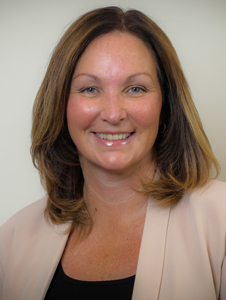 Mrs. McInerney began her career outside the education world, on Wall Street. Working in the legal advisory department at Merrill Lynch Asset Management for over a decade, she held a VP role in her final years. However, having grown up in New Jersey, and having a strong desire to work with young people, she changed careers. Earning an M.A.T. at Monmouth University, she joined the staff of St. Catharine's in Spring Lake, where she taught both grade K and middle school English. Earning a second master's degree at Seton Hall in Education Leadership Management and Policy, she continued her education career at her alma mater, St. Catharine's Elementary School in Spring Lake, NJ,  becoming Assistant Principal. She has also served as an adjunct professor at Brookdale College.
Mrs. McInerney had already been part of the Asbury Park community for many years, where she and her husband, Tim, owned and ran multiple businesses and raised their seven children. So, when the opportunity arose to lead a new school in town, entering its second year, it was an easy decision. Ever since, CAPS Asbury has been under the leadership of "Mrs. Mac", as she is called by many scholars, family members, and staff.
An unhesitating manager and aggressive problem solver, Mrs. McInerney's leadership is built around a strong passion to provide high-quality education to young people who live in places that are often unfairly underfunded. With a practical, down-to-earth style of collaboration and decision making, Mrs. McInerney ensures on a day-to-day basis that CAPS Asbury remains a supportive community where all staff, scholars, and families feel valued and connected, especially during difficult times. In the spring of 2022, her role expanded to Chief Operating Officer, both coordinating the operations leaders of the schools but also overseeing the "Summer of a Lifetime" (SOAL) program.
Mrs. McInerney and her husband, Tim, are the proud parents of 7 children. As a longtime athlete with a particular love for basketball, she is the school's biggest sports fan!